Our one-bedroom, 1 1/2 bathroom house is for sale in Carrillo, Costa Rica for $145,000 usd.
Peaceful and shady with lots of light and glass, beautiful jungle plants, wildlife (monkeys etc).
Just 5 minutes from Carrillo Beach and 10 minutes from Samara Beach, both of which are on Frommer's list of best beaches in Costa Rica.
---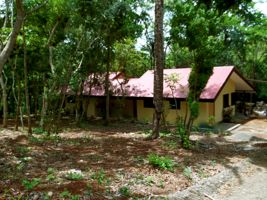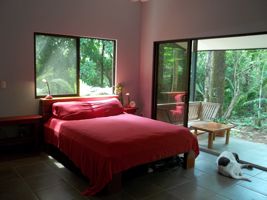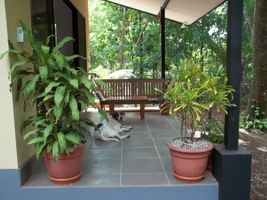 Land: 7000 sq feet (650m2) / House: 800 sq feet (74m2) / 1 bedroom / 1 1-2 baths / walk-in closet / hot water / outdoor hot-water shower / ceiling fans / satellite tv / gas stove / laundry area
5 minute drive to the beach
landscaped garden / garden shed / room to add a pool / room to add 2nd bedroom
lighted, paved road / garbage pickup
560 sq ft of outdoor living space: LR deck 220 sq ft (under roof) / BR deck 100 sq ft (under roof) / open air wooden deck 240 sq ft (23 m2)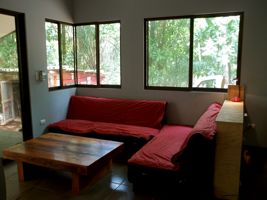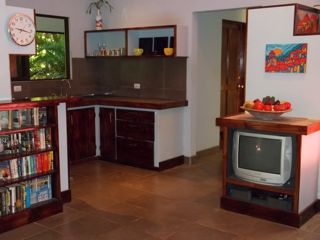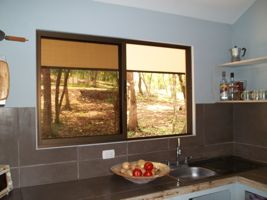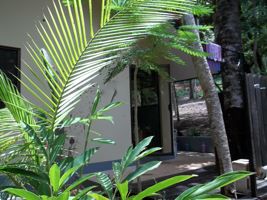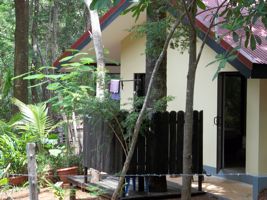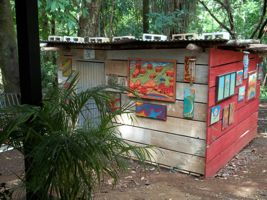 our phone in Costa Rica: 011-506-8321-3565
email: lisa@sixcatz.com
---
©2005-2012 • Six Catz Construction • Carrillo, CR • lisa@sixcatz.com